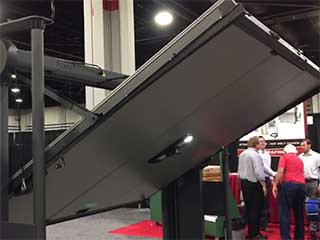 Replacing your old door is a difficult decision for every home owner. There are many factors to consider before you make this decision, particularly if your home is an older one. Complete garage door replacement is no simple task, so it's good to know the key reasons why replacing your door is a better choice in the long run, in order to determine whether or not it's time for you to take that step.
Your Home Will Look Better
An old garage door can look shabby and aged and as the largest access point to your home it is also highly noticeable. You can spruce it up a bit with a new coat of paint, but after a while even this is no longer an effective option. A new door will look beautiful and clean, and will add value to your home both in the monetary sense and in the visual sense.
Better Security And Safety
Older garage door models are limited in the number of features they have to offer. One of the better features of a newer system is improved security and safety. It's often worth upgrading your door for the security benefits alone, even if your current system hasn't reached its breaking point yet. There are all sorts of new features that modern systems offer that will greatly boost different aspects of your home, not just security. Rolling code technology is always good to have, but what about convenience? If you're still using a remote control to control the movement of your door, then it's probably time to upgrade to a new opener that supports smartphone connectivity. This will allow you to use your door from virtually anywhere in the world with your phone playing the part of the remote.
Consider Energy Efficiency
Over time, garage doors get a lot of use and certain areas of the door tend to become loose over time. These areas then allow heat and cold through and this can seriously affect the temperature of your home which will inevitably add to your energy bills. A newer door with a high R-value (thermal efficiency and insulation-level ranking) will be more effective in keeping your home at a comfortable temperature.
If you're interested in consulting with professionals who can make sure you take every factor into consideration, then get in touch with our team at Garage Door Repair El Dorado Hills today.